Discover our tights collections:
Excellence in tights distribution
NJ corporation OOD is an official importer of Italian tights - Jolie Folie for Bulgaria. The company has its own distribution network/system and a team of professionals who take care of the distribution and logistics on the territory of the Bulgarian Republic.
Quality 100% made in Italy:
We bring Italian taste and style all over the world. We select personally the raw materials, and we constantly check all phases of the production in order to obtain products with the 100% Italian quality.

From the beginning all phases of our production occur into our Italian factory, so we are able to guarantee a constant standard quality on over 40 million of pairs produced every year.

This is the key of our success, a production that follows the innovation, the creativity and the modernity and that at the same time is synonymous of Italian quality and excellence in order to meet the customer's needs.
The typical Italian care in all production phases
Research and development
Every phase of the production is done inside the factory unit, starting from research and development of new trends. A team of specialized designers interpret ever anew the peculiar style of Calze BC, studying colours, models, materials in order to create ever more amazing tights and stockings.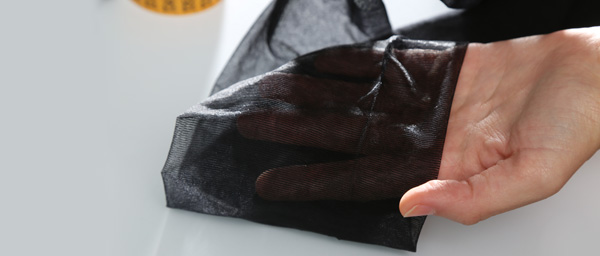 Sewing Department
The semi-finished products that come from knitting dpt, are cut and sewn becoming stockings or tights. Further tests on the measurements are made with high technology machines that assure the right production of the different articles. Then, the product is ready to be dyed.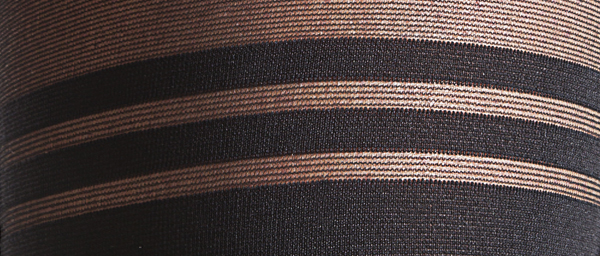 Knitting Department
Over 160 circular machines work fine yarns making every kind of article for women, girls and babies . Lycra, polyamide, polyester, but also wool, cotton and microfibers compose the products. And thanks to many quality tests every day, the quality standard is guaranteed as the right measures and at the same time the correct operations of the machinery.
Dyeing Department
Every pair of tights is dyed into the colour desired following the style collection plan. Everything is done always taking care of the standards of quality and in absolute absence of harmful substances, following Oeko-tex regulations. At the end, the products are dried, approved and then passed to the packaging dpt.
Packaging and boarding department
The tights or stockings are ironed with high temperature steam (120 °C) or with infrared machines (90 °C). Then are packed into the different envelopes or boxes according to the different articles. The product are now ready to be placed on the market.
Contact us
NJ Corporation GmbH

Our location:
Bulgarian, Sofia 1360
Adam Mitskevich Str. 4, Sofia
Tel. +359 888 699 888
Fax +359 2 824 19 53
E-mail office@njcorp.bg
sales@njcorp.bg